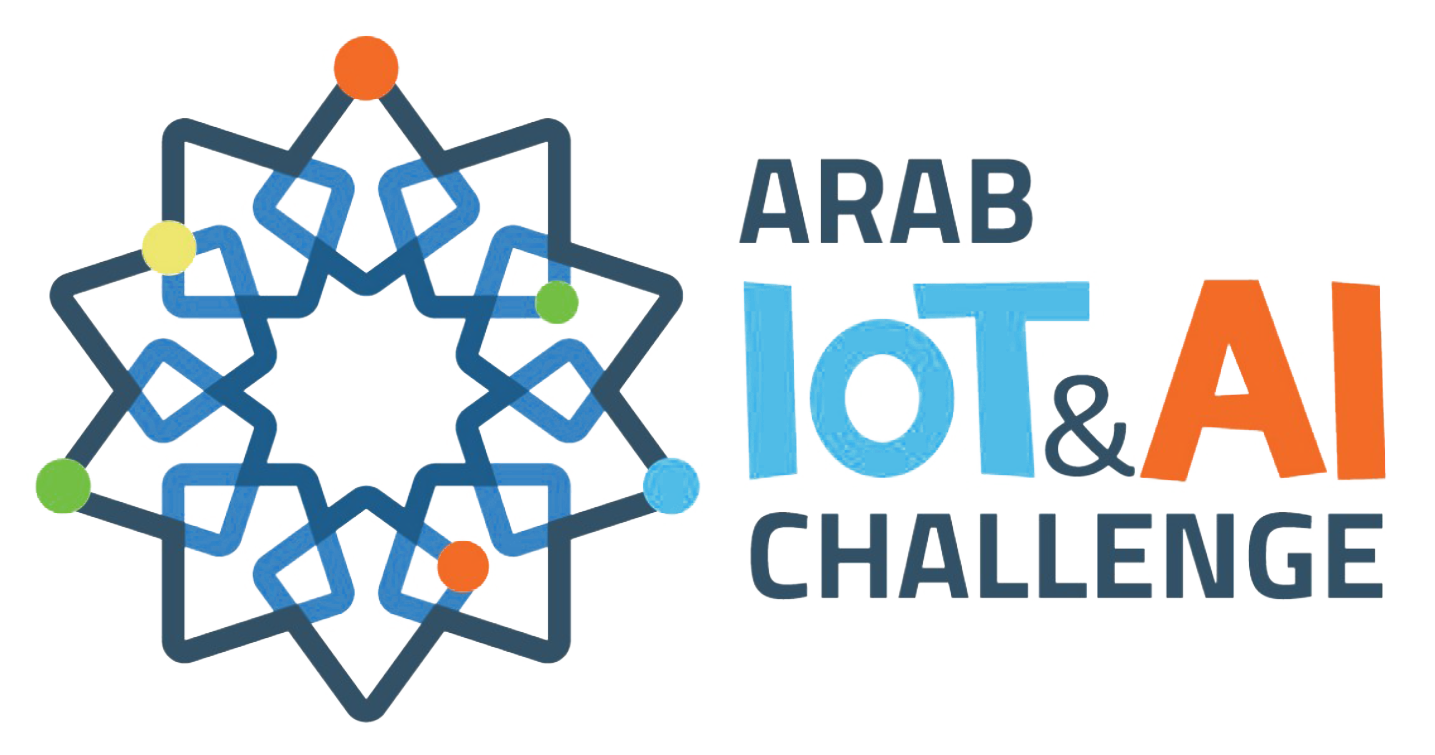 What is Arab IoT & AI Challenge?
Why does it matter?
Arab IoT & AI Challenge is an Arab Region capacity building and pre-incubation program for Senior University Students and Startups that have innovative ideas in the area of Internet of Things (IoT), Artificial Intelligence (AI) and related fields.
Arab IoT Challenge is co-organized by International Telecommunication Union (ITU) and The Institute of Electrical and Electronics Engineers (IEEE) in partnership with other corporate, academic, and government partners/sponsors. The program unites the resources and experiences of the organizers and their respective partners to avail all the required materials, mentors and expertise to the participating projects. The program is implemented and managed by Global Innovation & Entrepreneurship (GIE).
Local Challenges in Egypt, Palestine, UAE and Tunisia are qualifying their top winners to compete in Arab IoT & AI Challenge 2019 that's taking place in 2019 IEEE Global Conference on IoT in Dubai this December.
The Internet of Things (IoT) in general is not new: tech companies and pundits have been discussing the idea for decades, until the first internet-connected toaster was unveiled at a conference back in 1989. Although the concept was not named until 1999, IoT has been in development for the past years. For example, the Coke vending machine at Carnegie Melon University in the early 1980s. The programmers could connect to the machine over the internet, check the status of the machine and determine whether or not there would be a cold drink awaiting them, should they decide to make the trip down to the machine.
Artificial Intelligence (AI) is not new too but we are not talking about a simple algorithms here. Now Computer Vision, Machine Learning, Neural Networks, Deep Learning, Big Data Analytics and more are just a few examples of how Artificial Intelligence evolved to be. Artificial Intelligence (AI) is in the forefront of emerging technologies that are leading the way to digitally transform our way of life. Together with the sensor, user input, behavioral, and contextual data collected by The Internet of Things (IoT) Systems they can optimize efficiency, reduce costs and make life easier for a very promising future.
The Arab Nations' Governments are focusing on stepping up their technological impact starting with digital transforming. Internet of Things (IoT) and Artificial Intelligence (AI) are the leading technologies that in case mastered will be heavily used to change our way of life. Furthermore, The Arab World has a special social fabric that needs this innovation to be driving from the Arab World to the Arab World.
Our Vision
The Internet of Things (IoT) and Artificial Intelligence (AI) are the evolution that will dramatically change the existing industries. Services and Products powered by both will achieve digital transformation making Corporates and big technology providers, as well as governments, put significant efforts into developing solutions for their customers which will allow them to get reach new levels of efficiency and optimization to improve their lives, skills and capabilities.
Our Mission
A mission will be achieved to stimulate and help build the ecosystem supporting an Arabian innovation based economy through strategizing, facilitating, and promoting innovation, entrepreneurship, and the creation of intellectual property in The Internet of Things (IoT), Artificial Intelligence (AI) and their applications.
Our Contacts
For more information, please feel free to contact:
Mohamed Aboud